Dr Seini Kupu has been with SPC's Public Health Surveillance and Communicable Disease Control (PHS&CDC) Section since the end of January 2004 as ADB Consultant for PPHSN. She is working on a regional project for SARS and influenza preparedness. Her role and responsibilities include the provision of information, guidelines, and technical assistance to Pacific Island countries and territories (PICTs). Seini was previously the Senior Medical Officer in the Communicable Disease Control and Prevention, Public Health Division for the Ministry of Health in Tonga
Dr Narendra Singh has worked with SPC's PHS&CDC Section, as Communicable Disease Surveillance Specialist, since February 2004. He conducts and supervises the activities for surveying and preventing potential communicable diseases epidemics in the region. Together with the Epidemiologist, he also plans, prepares and implements training activities in public health surveillance and applied epidemiology for PICT health staff. Narendra previously worked at the Fiji School of Medicine as Senior Lecturer in Applied Epidemiology and Primary Care.
Mr Tim Sladden arrived in January 2004, commencing in the position of HIV/AIDS & STI Surveillance Specialist. Tim works within the PHS&CDC Section and liases closely with SPC's HIV/AIDS/STI Section. His main area is strengthening HIV/AIDS and STI surveillance in the region, which involves assisting PICTs to develop routine reporting of HIV/AIDS and STIs, as well as assisting countries in implementing national surveys of HIV/STI prevalence and behavioural risk factors associated with the spread of these infections.
Dr Dennie Iniakwala joined SPC's Public Health Programme in October 2003 as the HIV/AIDS/STI Adviser. Before that, Dennie worked in the Solomon Islands Ministry of Health and Medical Services as Under Secretary of Health Improvement. His main challenge at SPC is to develop and implement a new regional strategic plan on HIV/AIDS/STI in collaboration with PICTs and the Suva-based AMC.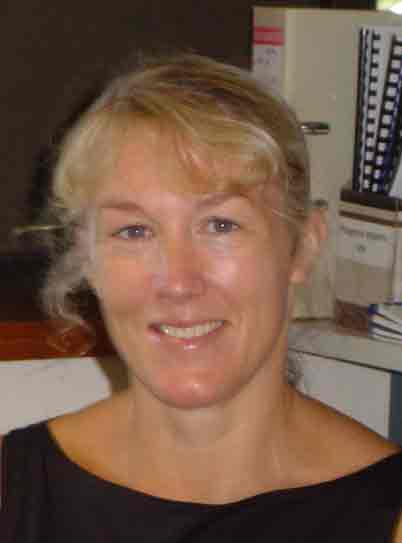 Ms Robyn Drysdale arrived at the beginning of March to complete the HIV/AIDS/STI team as Behaviour Change Communication Specialist. Robyn will be providing technical advice and support to health promotion and prevention efforts in the Pacific region to strengthen their response to HIV/AIDS and STIs through effective behaviour change and communication strategies. Robyn previously worked in sexual and reproductive health for Family Planning Australia.
Dennie, Tim and Robyn's initiatives are also related to the HIV/AIDS/STI activities of the Global Fund project in the Pacific, carried out by SPC since September 2003, and coordinated by Mr Bill Parr.